Another infographic, which helps to interpret statistics, this time about immigration to Canada. I didn't realize there were so many economic immigrants, since it's largely Temporary Foreign Workers, and refugees, here in Alberta.
Bite Size Canada
Here's a great infographic I just found about immigration facts in Canada. It may contain data from a few years ago, 2011, but I am pretty sure it's as relevant today. Here you go: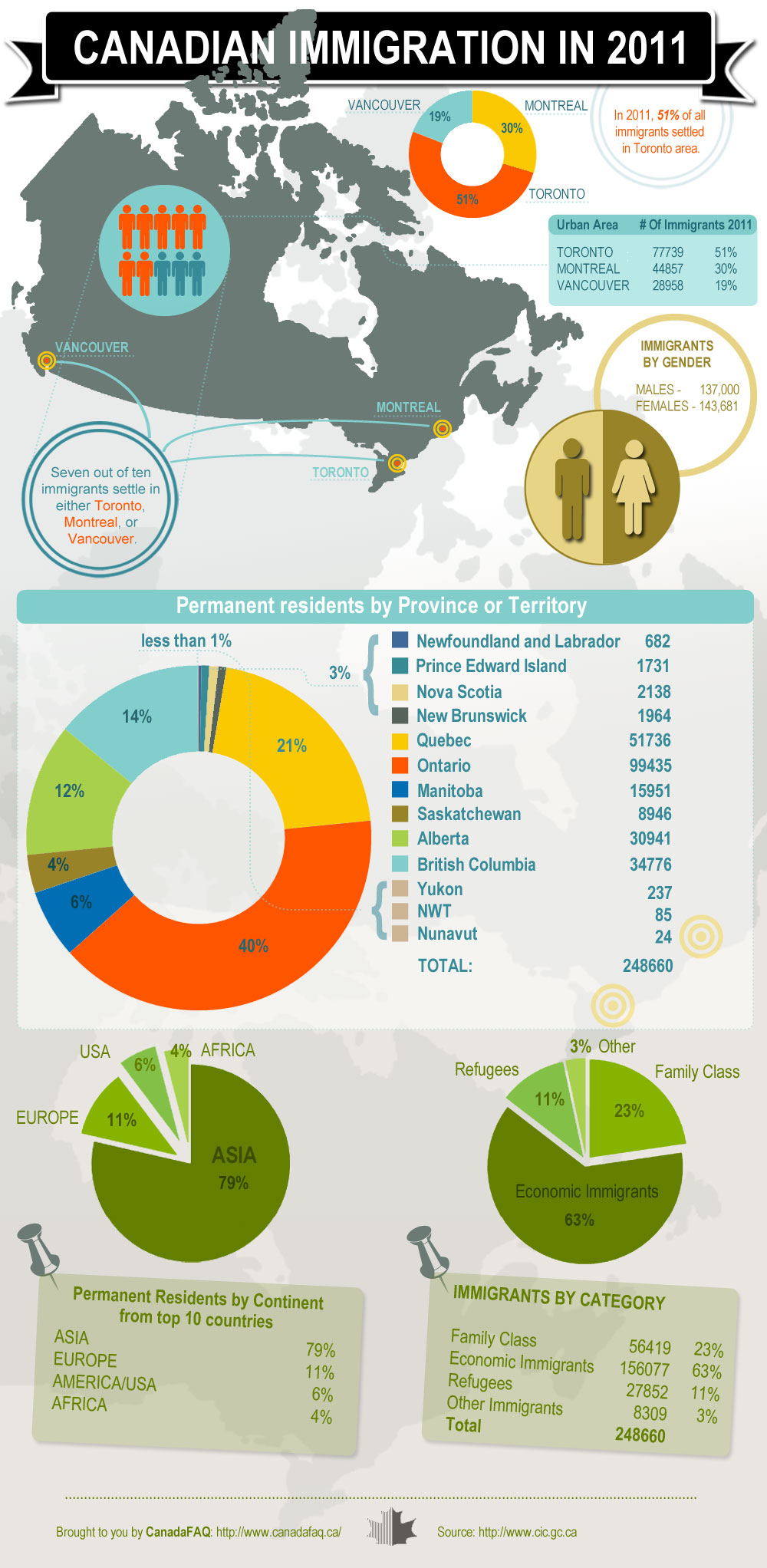 Immigrating to Canada by http://www.canadafaq.ca/. This site, by the way, has lots of interesting facts about Canada; I suggest you take a gander.